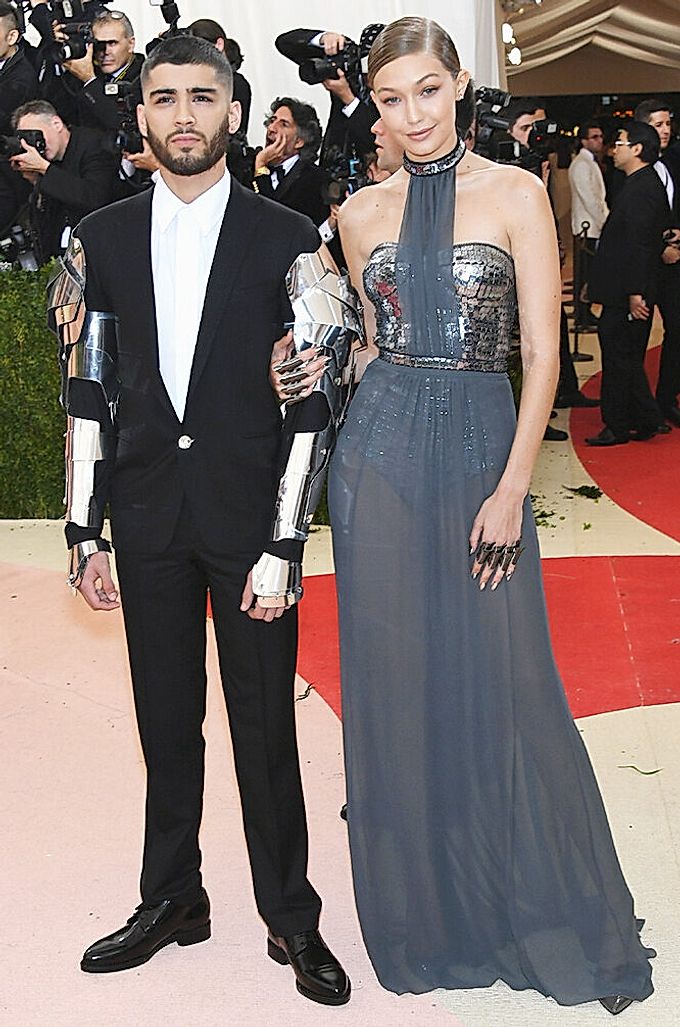 One of the brightest outputs of the pair. For the Met Gala 2016, Gigi Hadid and Zayn Malik chose cyborg looks. It turned out original and very convincing.
And in these outfits, former lovers resemble an angel and a demon. Which of them is who, we think, you yourself guess ...
In these images, the couple could star in the sequel to The Matrix. How do you like this version of Neo and Trinity?
Gigi Hadid and Zayn Malik started dating in 2015. And then they parted several times: according to rumors, the reason for the breaks was Malik's numerous betrayals. However, at the beginning of 2020, the couple reunited once again, and since then they seem to have an idyll. And the lovers are raising a little daughter, whom they are in no hurry to show to the public.
A very cute decision on Gigi's part to match the purse to Zane's T-shirt. Such a fashionable match is to our liking!
So young parents went for a walk with their daughter Hai, and they look as if they were going to some fashionable event.
For the walk, Gigi wore a khaki suit, complementing it with a black crop top. Zane decided to go for jeans, an olive sweatshirt, a leather jacket and a baseball cap. Stylish and laconic.
Just look at how cozy the former lovers look in these images. For a joint appearance, Gigi chose an olive-colored suit, complementing it with a white turtleneck and sneakers, while Zane chose ripped jeans and a multi-colored bomber jacket.