Food addiction is a modern disease.
Western experts say: it's time to consider the psychological dependence on food, or rather the goodies that beckon us from the windows of the gastronomic and culinary departments, along with alcohol, nicotine and even drug addiction. Is the problem really that serious? Why are such frightening terms used: "dependence", "slavery"? After all, it's just about the food!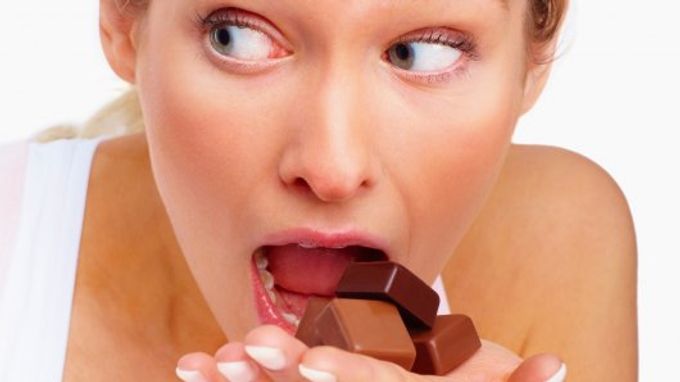 Food Addiction: The Roots of the Problem
The problem is that modern man's food has lost its original purpose: satisfying the body's physiological needs for nutrients. There are a lot of reasons for this, and they come from antiquity. For thousands of years, "satiation" was perceived as a sign of social status and wealth. And only during the last century, with the development of food technology, the inhabitants of entire countries were able to eat to their fullest. It would seem - it's wonderful! But a paradox arose: in modern people, physical activity and energy consumption have decreased, and the number of calories consumed has increased. As a result, several generations of people appeared, including our peers, who are overweight or even obese.
At first glance, this is not a problem: after all, following elementary logic, it is enough to reduce the number of calories and those extra pounds will disappear. Alas, everything is not so simple! Because in addition to the physiological role, food has acquired a lot of other statuses and functions. Today, food is an indispensable attribute of communication, family holidays and a sign of hospitality. Some food products become "fashionable", "glamorous", with their help it is advised to relieve stress, tension and use them as aphrodisiacs. And since they are now available out of season and out of place, food has become dangerous. We very often eat in order to eat, and not in order to get enough. And we become addicted to food.
Are you addicted to food? Test
It is possible to see the signs of addiction in the early stages. There are certain "diagnostic signs", so it's easy to test yourself. If you notice three or more symptoms in yourself, this is cause for alarm, because bulimia is not far off!
Predilection for both sweet and fatty foods (chocolate and cream pies).
Compulsive overeating under stress - food helps to calm down.
Quick meal (eating hastily).
Eating "for the company" (forced food) in the absence of hunger or appetite.
Consuming food to the point where there is a feeling of a very full stomach.
"Bouts" of overeating occur at least twice a week or more often.
Feelings of guilt that appear after an attack of gluttony.
Food addiction: not to be confused with appetite!
Appetite and hunger are very complex reflexes. And if in a newborn they are regulated according to a relatively simple scheme: a deficiency in blood glucose levels / a satiety center of the brain / a feeling of hunger, in adulthood a lot of other "layers" are superimposed on it. Among them are the appearance, smell of food, advertising slogans and bright packaging, memories of how good it was after tasting the product, etc., etc. Therefore, we can say that addiction is more of a psychological nature. That is why it is very difficult to deal with it, and one desire to "stop eating" is not enough.
Of course, you can give yourself the appropriate order "do not eat." Only most often such a decision visits us while relaxing on the couch after a hearty dinner. Several hours pass, a day and the body urgently begins to demand food. After all, the very process of eating accompanies the release of hormones of happiness - endorphins. If they are absent or not enough, we feel unhappy, crushed, or vice versa, irritated. After all, the brain is deprived of its usual substances and begins to "strike". Indeed, on any diet you feel that way!
Food addiction: what to do?
After all, if we proceed from the fact that a person has become addicted to cakes and custards due to circumstances/family traditions/nervous work/etc, it seems very difficult to simply stop eating them. It's almost impossible to stop! This is the main reason for the ineffectiveness of strict diets, such a terrible emotional state during the diet, and the return of weight to the "initial" numbers after it is over. Even if you managed to get rid of 3-5-8 extra pounds, after returning to your usual diet, they will definitely return. And it's good if they don't double, which happens very often! It looks like there is no way out...
But, of course, there is a way out! Let's go in order. First: you decide for yourself that you really want to lose weight. Here everyone will find arguments and suitable methods for themselves - diets, consultations of psychologists and nutritionists, fitness, yoga ... Then you must understand what is really real weight loss. By which they mean a stable and confident decrease in body weight and keeping it in a certain size, it cannot be a one-day process. A nutritionist will not promise "10 kg in 10 days" to any of his patients! After all, in order to learn how to independently maintain weight in the right parameters, you need to develop new eating habits, learn to eat the way, then and then, as your body needs it.
And most importantly - you need to get rid of food addiction gradually. A piece of rye bread with a teaspoon of honey and a glass of milk will bring much more benefit to your body than a cake with cream. And in order for it to cease to be a forbidden fruit, you need to get used to "not wanting" it step by step.
Things to know (Q&A)
Can food addiction be cured?
According to The Food Addiction Institute, it is possible to overcome food addiction. Like other addictions, the condition may not be "cured" with a single course of treatment . But treatment can help to bring the condition into remission and can help you to repair any psychological, social, and economic damage.
What causes an addiction to food?
Consuming "highly palatable" foods, or foods that are high in carbohydrates, fat, salt, sugar, or artificial sweeteners , triggers the pleasure centers of the brain and releases "feel-good" chemicals such as dopamine and serotonin.
How long does it take to quit food addiction?
He argues that staying completely away from a food item for three weeks often resolves the problem. "At the end of three weeks, your tastes will have changed," he says. "You won't want the food as much anymore."
Can you recover from food addiction?
Recovery from food addiction is a lifelong process . We don't always move smoothly through the five levels, and relapses are normal. The key is to be gentle with yourself and to forgive yourself for any lapse
How do you overcome food addiction?
Tips in Overcoming Food Addiction
Make a List. ...
Avoid Alcoholic Drinks and Caffeine. ...
Mindful Eating. ...
Start Eating Healthy. ...
Exercise Regularly. ...
Overcome Food Addiction With A Friend or Family. ...
Prepare Your Body With The Withdrawal Symptoms. ...
Consider Seeking Professional Help.
Is food addiction a mental illness?
Food addiction is a mental health issue in which a person becomes addicted to food, especially processed junk foods. Numerous scientific studies confirm that food addiction involves the same brain areas as drug addiction ( 5 , 6 , 7
How do I stop my addiction to food?
Tips in Overcoming Food Addiction
Make a List. ...
Avoid Alcoholic Drinks and Caffeine. ...
Mindful Eating. ...
Start Eating Healthy. ...
Exercise Regularly. ...
Overcome Food Addiction With A Friend or Family. ...
Prepare Your Body With The Withdrawal Symptoms. ...
Consider Seeking Professional Help.
Can a person be addicted to food?
The human body needs food to provide energy and nutrition. However, people can feel addicted to food when they become dependent on certain types of foods . Any food can make a person feel addictive tendencies.
How do I get rid of my addiction to food?
But here are some tips you can start with:
Make a List. ...
Avoid Alcoholic Drinks and Caffeine. ...
Mindful Eating. ...
Start Eating Healthy. ...
Exercise Regularly. ...
Overcome Food Addiction With A Friend or Family. ...
Prepare Your Body With The Withdrawal Symptoms. ...
Consider Seeking Professional Help.
Is it possible to overcome food addiction?
While it's possible to overcome addiction without help — even if it takes several tries — it can often be beneficial to seek help. Many health professionals and support groups can aid in overcoming your addiction.